Skip to Content
Professional Landscape Maintenance Services in Fort Collins, CO
Whether you allowed our team to design and install the landscaping at your home or business or you need maintenance for your existing landscaping, Zak George Landscaping is the team to call. We provide professional landscape maintenance services for residential and commercial properties in the Fort Collins, CO area. We take great pride in our maintenance and believe that every client and property has unique needs. That's why we go above and beyond to please. We focus on customer service and building strong relationships so we can anticipate your landscaping needs. Learn more about our services and get in touch with us for a landscaping maintenance estimate.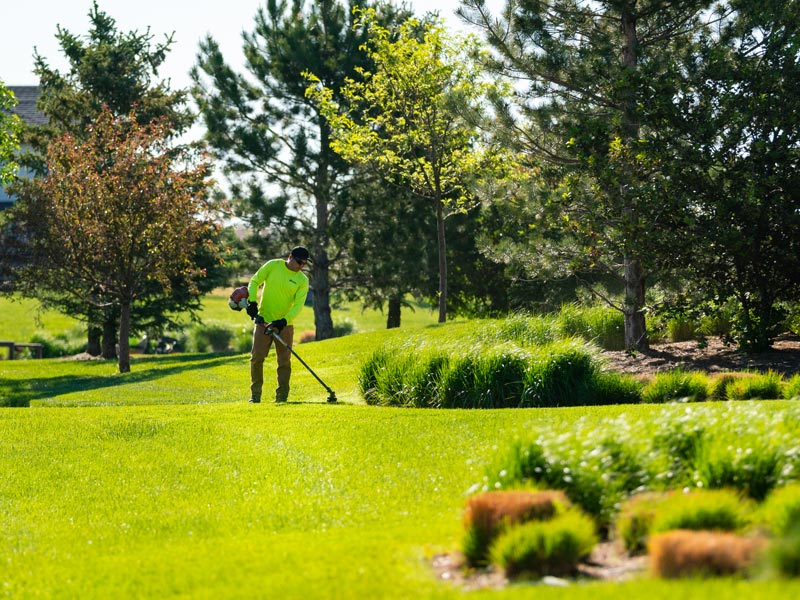 Landscaping Maintenance Programs for Homes and Businesses
Our landscaping maintenance services include a lot more than just lawn mowing. Our teams are highly-trained, educated, and hard-working. Our Help Desk staff provides outstanding record-keeping, routing, and communication so you can rest assured that your landscaping maintenance needs will be met. We can maintain the landscaping at your home or any type of commercial property in Northern Colorado or Southern Wyoming, including:
Homeowner's Associations (HOAs)
Apartment Complexes
Multi-Unit Facilities
Senior Living Facilities
Commercial Properties
Shopping Centers
Municipalities
Hospitals & Medical Offices
Sign Up for Landscaping Maintenance Today
Our custom landscaping maintenance packages can enhance the curb appeal of your home or business. A well-maintained landscape is attractive to customers if you own or operate a business, and can increase your home's resale value as well. Trust our irrigation technicians, plant care specialists, and lawn care personnel to keep your property looking great. Contact us today for a landscaping maintenance estimate.
Contact Us Today for a Landscaping Estimate