Skip to Content
Lawn Irrigation Services in Fort Collins, CO
Local Leader for Landscape Irrigation Services
Home and business owners throughout Fort Collins, Colorado, and the surrounding communities choose Zak George Landscaping for all their professional irrigation services. Our team of knowledgeable and experienced landscaping professionals provides comprehensive lawn irrigation services to ensure your lawn looks fantastic throughout the entire year. With over 20 years of experience in the landscaping industry, our owner and landscaping contractors stay up to date on all the latest technology and techniques to ensure your autonomous irrigation system is working correctly. When you choose us for design and installation, you can feel confident that you'll receive the very best service. As a locally owned business, we prioritize customer service. Improve the curb appeal of your home or business with a new irrigation system installed by local professionals. Contact us today to get started.
Our Comprehensive Lawn Irrigation Services
Every piece of property is different. Regardless of the square footage is identical, your irrigation system may be entirely different due to the location of your home on the property and the number of trees and gardens. At Zak George Landscaping, we have designed and installed numerous irrigation systems that meet the diverse needs of our customers. With decades of experience in the landscaping industry, we can design and install a perfect system for your home. Learn more about our comprehensive commercial and residential irrigation services.
Irrigation Design Services – We utilize the latest technology to design an irrigation system that meets your needs and budget. Your system should be designed to help conserve water while ensuring your lawn looks fantastic throughout the year.
Irrigation Installation Services – Once you've approved the design of your irrigation system, our team will get started on installing it. We follow a comprehensive installation process to ensure your system will be completed within the project timeline. We take care to prevent unnecessary disruption to your yard or garden.
Irrigation Repair Services – Whether your irrigation system was installed by another company or us, you can count on our team for repairs. There are numerous issues you may experience with your irrigation system. And you can trust our knowledgeable team to repair it. Keep an eye out for dry patches, low-pressure, and increased water costs. These may all be a sign your system is beginning to fail.
What are the Benefits of Installing an Irrigation System?
It is difficult to achieve a picturesque front yard with lush green grass on your own. A water irrigation system is a convenient and affordable way to help you improve your curb appeal. We have decades of experience designing and installing irrigations system that helps customers get the look they want for their home or business. Learn more about the numerous benefits of installing an irrigation system:
Improved Curb Appeal – A new irrigation system can help improve the look of your lawn and garden. Regular watering can ensure your plants have the essential nutrients they need to thrive. More vibrant lawns can drastically improve the look and value of your home.
Convenient – One of the most significant benefits of an irrigation system is convenience. Take back your weekend afternoons spent watering the lawn and garden with varying results. Our irrigation system provides a consistent watering schedule to give you the best-looking property.
Increased Home Value – Installing a new irrigation system will boost your home's value. New homebuyers will love this convenient and money-saving feature. Not only will the system itself add value, but it also creates a gorgeous exterior that will wow home buyers.
Saves Money – Whether you've hired a landscaping company to water your yard or you're doing that on your own, an irrigation system will save you money. An irrigation system will reduce or eliminate the need for a landscaping company to water your lawn.
Less Water Usage – Irrigation systems are designed to maximize water efficiency. If you're concerned about wasting water, a new irrigation system can reduce water usage while still ensuring your plants get the nutrients they need.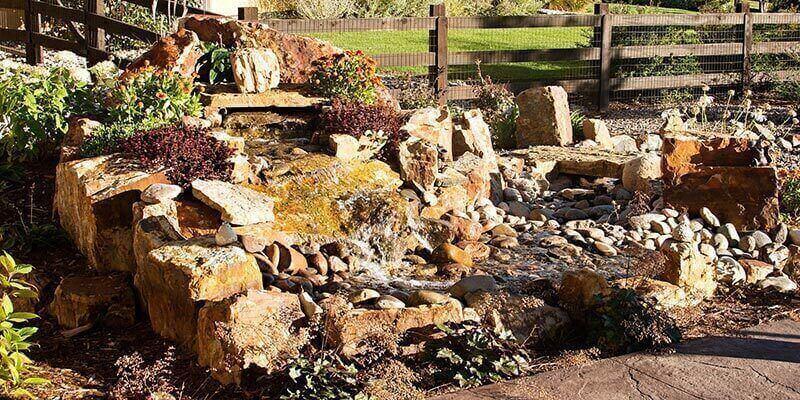 Complete Landscaping Services
At Zak George landscaping, we are proud to provide commercial and residential irrigation services. By combining our experience and knowledge, we continually deliver exceptional results. Our landscaping contractors can design, install, and maintain your irrigation system. As the premier landscaping company in Fort Collins, Colorado, we're available to provide complete landscaping services. Our additional services include snow and ice removal, residential landscape maintenance, commercial landscape design services, and much more. Contact our team now to schedule your irrigation system estimate.
Contact Us Today for a Landscaping Estimate