Skip to Content
Hardscapes & Pavers
Take a close look at a lot of the sidewalks and patios you see at homes and commercial properties. Could the concrete use a face lift? Pitted and cracked concrete is an eye sore and with Colorado's harsh winters and it proves ineffective and much more costly in the long run.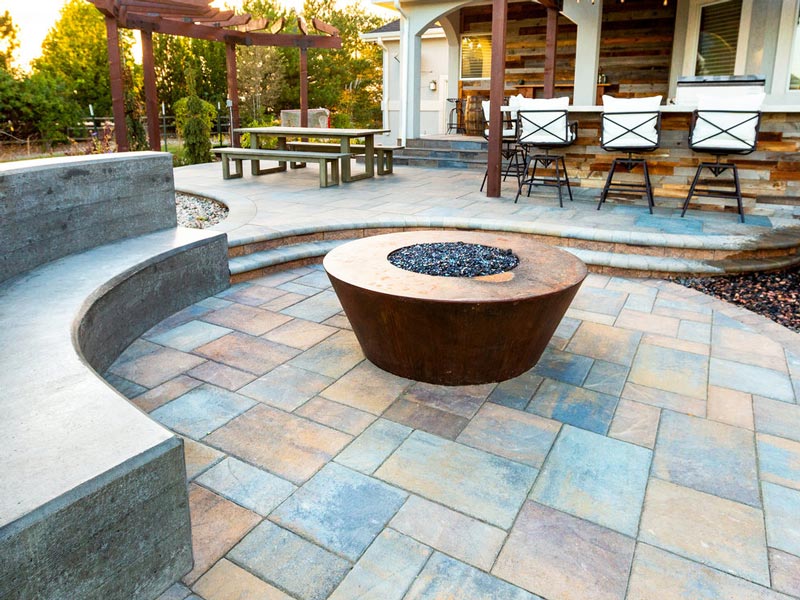 Longevity, Durability, Aesthetics
Pavers are the preferred method of choice in our climate and this process allows you to have the durability of concrete, with the added appeal of a textured design with extended durability. You have a wide option of designs, colors, and textures to choose from. That back patio or pathway doesn't need to be stark gray brushed cement any longer. You can now have an added beauty to your yard. Laying pavers properly requires experience and certification. The crews at ZGL know how to do the job right. In addition, we can advise you on how to best integrate it into your yard's total landscape design taking into consideration factors like drainage, functionality, and optimal land use. Pavers come with a 25-year manufacturer's warranty on the actual pavers and Zak George Landscaping includes a warranty on the installation. Our paver, flagstone, patio, and hardscape services include:
New Construction
Removal & Replacement
Patios
Sidewalks
Driveways
Porches and stoops
View Our Work
Are you tired of the ugly and short term effects of mud jacking. Solve the problem long term and replace the concrete with pavers.
Contact Us Today for a Landscaping Estimate