Skip to Content
Pergolas, Decks and Fences
Pergolas, Decks & Fences
A well designed and constructed deck will add value to your home and provide quality space to spend time with family and friends. With today's modern materials your deck will require minimal upkeep. It can be a simple pad, or elaborate multi-level deck incorporating built in benches, barbecues, hot tubs, fire pits or what ever options you choose. The hardscape construction crew at ZGL is experienced at working with you to get the right deck within your budget. Estimates are free and no work is started until the contract price and time table are established. We also pride ourselves on clean-up and leaving you with a yard and deck ready to enjoy.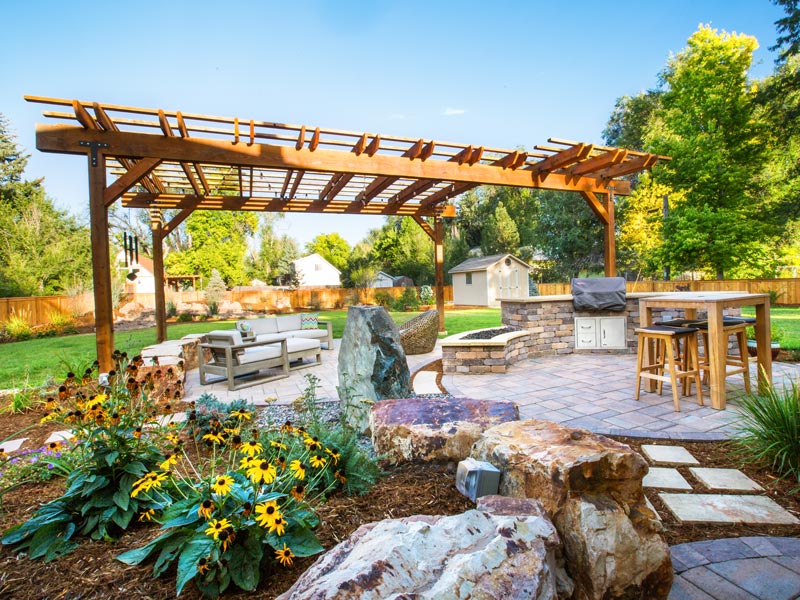 Services We Offer
Some of the services in our decks and fencing area include:
Deck Design & Installation
Redwood & Composite Decks & Railings (we are a Trex Certified Installer)
Deck Renovations and reconstruction
Pergolas
Arbors
Custom built wood, metal, and composite privacy screens
Fences (redwood, cedar, composite, vinyl, spilt rail, wrought iron)
Gazebos
Ranch corrals and horse areas
Spa Enclosures
Residential & Commercial projects
Note: we do not do stand alone fence projects, but we would be happy to help when the fence is part of the whole project.
View Our Work
The best way to appreciate the privacy of your own property is with a professionally constructed fence by Zak George Landscaping. Again, we can work within your budget to come up with a fence you can be proud of. We also will coordinate with Home Owner Associations to keep you in compliance. Like with decks, your options are extensive and we will send a professional to consult with you and provide a free estimate.
Contact Us Today for a Landscaping Estimate