Skip to Content
Aerations Services for Lawns in Fort Collins, CO
Transform Your Yard With Aeration Services
If you notice persistent brown patches on your property's yard, the landscaping professionals at Zak George Landscaping can help. Homeowners throughout Fort Collins, Colorado, and the surrounding area choose us for all their landscaping needs, including lawn aeration services. As a local professional, you can always count on us to help transform the look of your lawn. A gorgeous yard is a goal for many homeowners. However, if you don't have the time or knowledge to achieve that goal, our team can assist. With over 17 years of landscaping experience, our landscape professionals are prepared to assist you. Contact us today to schedule your landscaping estimate.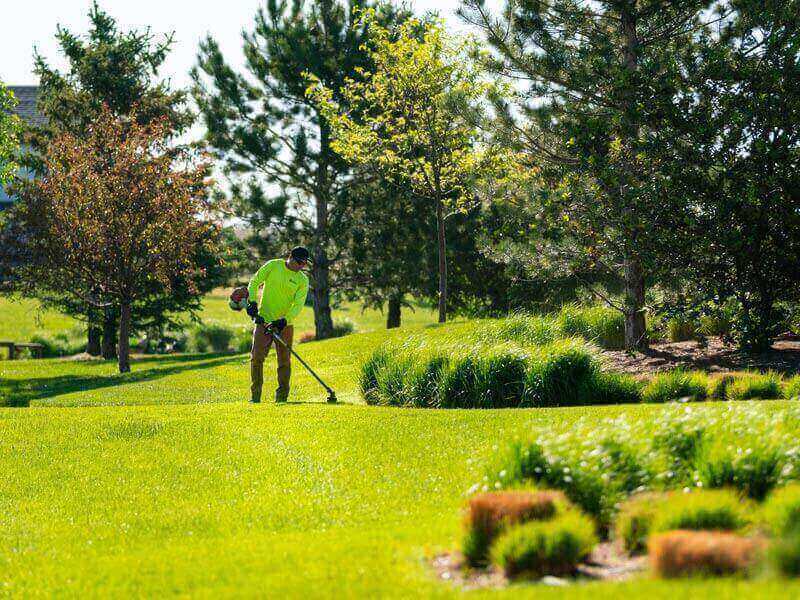 What Is Lawn Aeration?
Lawn aeration is a unique landscaping process our team uses to help provide your grass with the nutrients it needs to grow thicker and more vibrant. Our knowledgeable and experienced landscaping professionals utilize an aeration tool that punctures holes in your lawn and allows essential nutrients and air to be absorbed more easily by your grass. The result is a healthier-looking lawn with deeper roots. There are numerous ways to aerate a lawn. At Zak George Landscaping, our team uses a professional-grade aerator that removes the compacted soil to aerate and decompress your lawn. Our process results in a thicker, vibrant-looking lawn.
Why Is Lawn Aeration Important?
The top layer of soil in Fort Collins, Colorado, is made of rock and clay. Heavy topsoil inhibits vital nutrients such as water and oxygen from reaching the plants' roots. The result is dead patches of grass throughout your lawn. Even topsoil that's ¼ to ½ thick can create significant issues with your lawn. However, with aeration, you can create avenues that allow vital nutrients to reach the grass roots, which leads to an amazing-looking yard. If you're having issues with growing grass on your lawn, our team can assist you.
When Is the Best Time to Aerate My Lawn?
The best time to aerate your lawn is in early spring or summer. However, the exact timeframe is generally dependent on the type of grass growing on your lawn. Our team recommends aerating your lawn at least once a year for residents in Fort Collins, Colorado. Yearly aeration will help reduce the heavy thatch layer that develops because of our soil type. When you work with Zak George Landscaping, we will provide you with an aeration schedule to help ensure your lawn looks fantastic.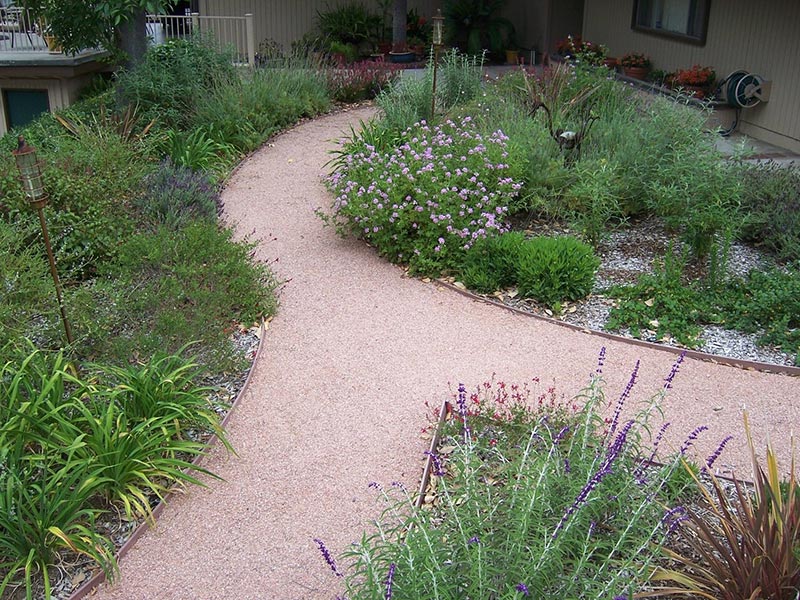 What are the Benefits of Lawn Aeration?
If you have trouble growing thick, vibrant grass on your lawn, our aeration services might be the answer. Though it's not usually considered by homeowners, aerating your lawn provides numerous benefits to grass and other plants. The benefits of choosing experienced landscaping professional for aeration services include:
Alleviates Compacted Soil – New plants and grass need to work harder to grow if you have compacted soil on your lawn. The compacted soil prevents nutrients from water from reaching the sunlight below. It makes it harder for the seed to bud.
Increases Nutrients – Aeration exposes the soil beneath the top layer. When water can penetrate deeper into your lawn, it allows plants to create deeper root systems.
Better Looking Yard – Ultimately, aeration is meant to improve the look of your yard by creating an ideal environment for plants and grass to grow. Aeration will enhance the curb appeal of your home or office.
Choose Zak George Landscaping for Lawn Aeration
Home and business owners need an experienced professional to aerate their lawns for the best results. At Zak George Landscaping, our knowledgeable and experienced landscaping professionals have the proper tools and equipment to ensure your lawn is properly aerated. Attempting to complete the project yourself can lead to mixed results and lots of time wasted. We have been providing exceptional aeration services for homes and businesses throughout Fort Collins, Colorado, for over 17 years. Contact our team today to schedule your aeration services.